Prince George Fibre Arts Guild

Relaxed Christmas shopping. Many unique and one of a kind handmade items
handspun · handknit · handwoven · hand felted items · fibre & more!
Guild Memberships are now due for 2022 - 2023.
$52.50 Active Member, $26.25 Associate and $26.25 Full-time Student.
Sign up online at
https://pgfibrearts.ca/membership, membership forms available in the Guild Room. Membership is required to vote at AGM, become a Guild officer or participate in guild sales.

In-Person Guild Drop-Ins have resumed for Guild Members and the public.
Social distancing and masks are required at this time,
masks are available at the door.
Learn to Spin, Weave, Knit, Crochet and Finish your Project Drop-In at Prince George Fibre Arts Guild Room at Studio 2880, 2880-15th Avenue (Upstairs)
Free to members and a $5.00 drop-in fee for non-members.
Join us to Learn, Create, Teach, Mentor, Socialize, Share and Have Fun
Tuesdays 6:00 pm to 9:00 pm - Drop-Ins open to everyone, Zoom Meeting for Guild Members Only.

Thursdays 1:00 pm to 4:00 pm - Drop-Ins open to everyone, Zoom Meeting for Guild Members Only.
Sundays 11:30 am to 3:30 pm - Drop-Ins open to everyone, Zoom Meetings for Guild Members Only.

Guild Meetings
In-Person Guild Drop-Ins are resuming in the Guild Room as we follow Provincial Health Orders on indoor organized gatherings.

Monthly gathering 7:00pm 2nd Tuesday except July and August
Annual General Meeting 7:00pm 2nd Tuesday of September
Movie Night 7:00pm last Tuesday of each month
Sunday Seminars ~ September 18th and October 16th

October 22nd ~ Night Market at Studio 2880
November 4th to 6th ~ Studio Fair
November 12th ~ Pop-Up Studio 2880
November 21st - December 6th ~ Guild Sale ~ Saturdays and Sundays
Program Evenings ~ Third Thursday of each month.
Upcoming 2022/23 Guild Meetings ~ Guild meetings are the 2nd Tuesday of each month. No meetings held in July and August.
'Back to Basics' Movie Nights ~ The last Tuesday Drop-In of each month. Learn from the Masters. Workshop videos will be shown on carding, spinning, plying, design, natural dyeing, felting, wheel mechanics and much more so join us for an informative evening. Upcoming videos will be listed in the newsletter.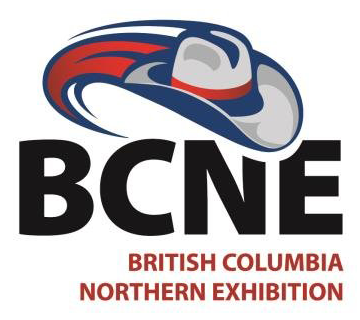 Visit us at our Guild Building on Heritage Lane at Exhibition Park, August 18th - 21st. We will have a display of fibre arts, fibre sources and equipment. Try out a drum carder or spinning wheel. Hand-made fibre arts items for sale.
Home Arts and Horticulture
The oldest division and a cornerstone to any fair or exhibition are the Home Arts & Horticulture Divisions. Dozens of sections including baking, woodworking, spinning & weaving, quilting, cut flowers & baskets and hundreds of classes to enter are all featured in our annual Prize Book.
We encourage folks to enter at least three Classes and challenge three friends to do the same! Let's fill Home Arts & Horticulture with a sea of ribbons. The deadline for Home Arts & Horticulture entries is Thursday August 4th, 2022, by 4:00pm. Entry forms included Prize Book.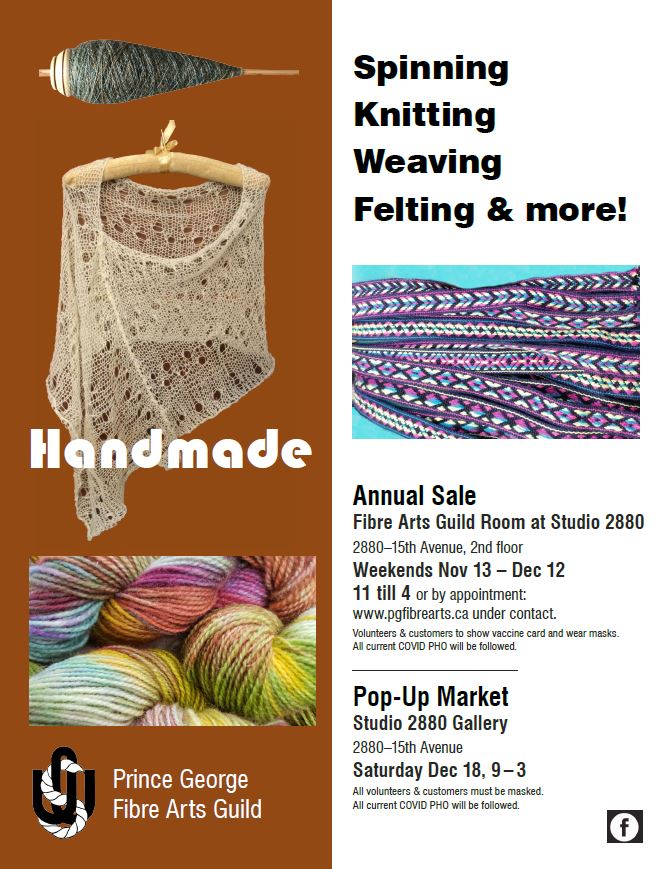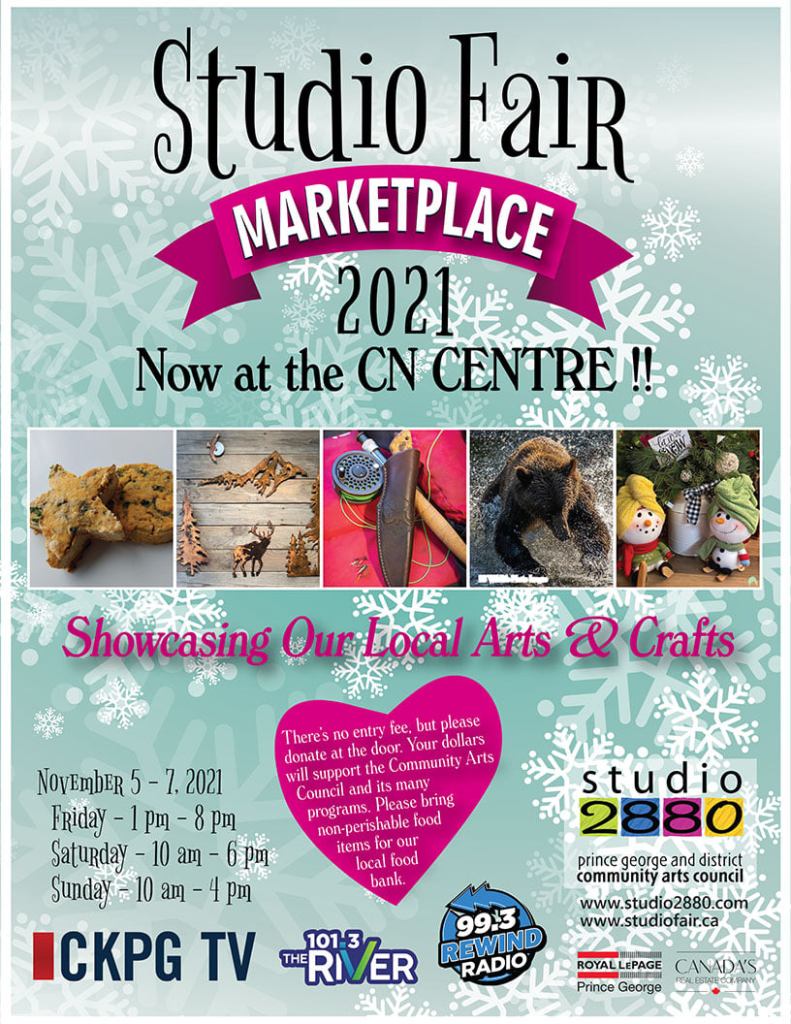 September 21st ~ Annual General Meeting by Zoom
March 10th, 2020 Guild Business Meeting

March 8th, 2020 Carding and Combing Fleece

February 22nd & 23rd, 2020 Laura Fry will be teaching a second Beginner's Weaving Workshop.

February 15th & 16th, 2020 Laura Fry will be teaching a Beginner's Weaving Workshop.

January 25th & 26th, 2020 Mary Lessman will be teaching a Natural Dyeing Workshop. Some of us are busy collecting marigold and Calendula petals and other vegetation.